Logger And Measurement Tools
This application has a feature which records position information, and a feature which displays the data by Bing Maps. It supports a GPX file.
---
Notes
When this application gets the position information through network or you check the data by Bing Maps, it may send your personal information.
About features
| | Free or expiration | Purchase |
| --- | --- | --- |
| Advertising | Yes | No |
| Save position data to a GPX file continuously | Restriction (*1) | No restriction |
(*1) When you do not purchase it, it displays an advertisement. If it records 50 position information on a file, it will stop automatically. You need to turn on the function from Track settings menu in Location Viewer page again.
In the present version (1.0.0), the sign-in to the Microsoft account is unnecessary.
When you updated the application, the data which you recorded may be deleted from a LocalState folder and the subfolders. You can copy, move or delete the data from Application settings page.
"%userprofile%AppData\Local\Packages\18944SETO-KYNET.LoggerAndMeasurementTools_shj972zqtsmh8" folder
LocalState\Logs (log files)
LocalState\PositionFiles\ (GPX files)
Please copy the file which this application created to another folder.
This application may send personal information through a network. It may be connected to a network when it gets your position data by Wi-Fi, 3G, 4G, etc. Although it doesn't connect when it gets by GPS.
When you perform the in-apps purchase, it connects with a network. It is restricted although you can use this application in off-line.
Permit connecting with network
| | Checked | Unchecked | Off-line |
| --- | --- | --- | --- |
| Get the position data(Wi-Fi, 3G, 4G) | Yes | No | No |
| Get the position data(GPS) | Yes | No | Yes |
| Purchase the feature | Yes | No | No |
| Save the roamingdata | Yes | Unknown (*2) | No (*3) |
| Access to this page(www.seto-kyet.com) | Yes | No | Error |
| Display the position data by Bing Maps | Yes | No | (*4) |
(*2) Even if it turns off, it may be connected to a network. It is based on the behavior of a Windows Store application.
(*3) It cannot synchronize with the setting of other terminals which you installed.
(*4) You may be able to display it. However, since it uses the cached data, if there is no it, the map will not be displayed correctly.
Please lessen the query to Bing Maps as much as possible.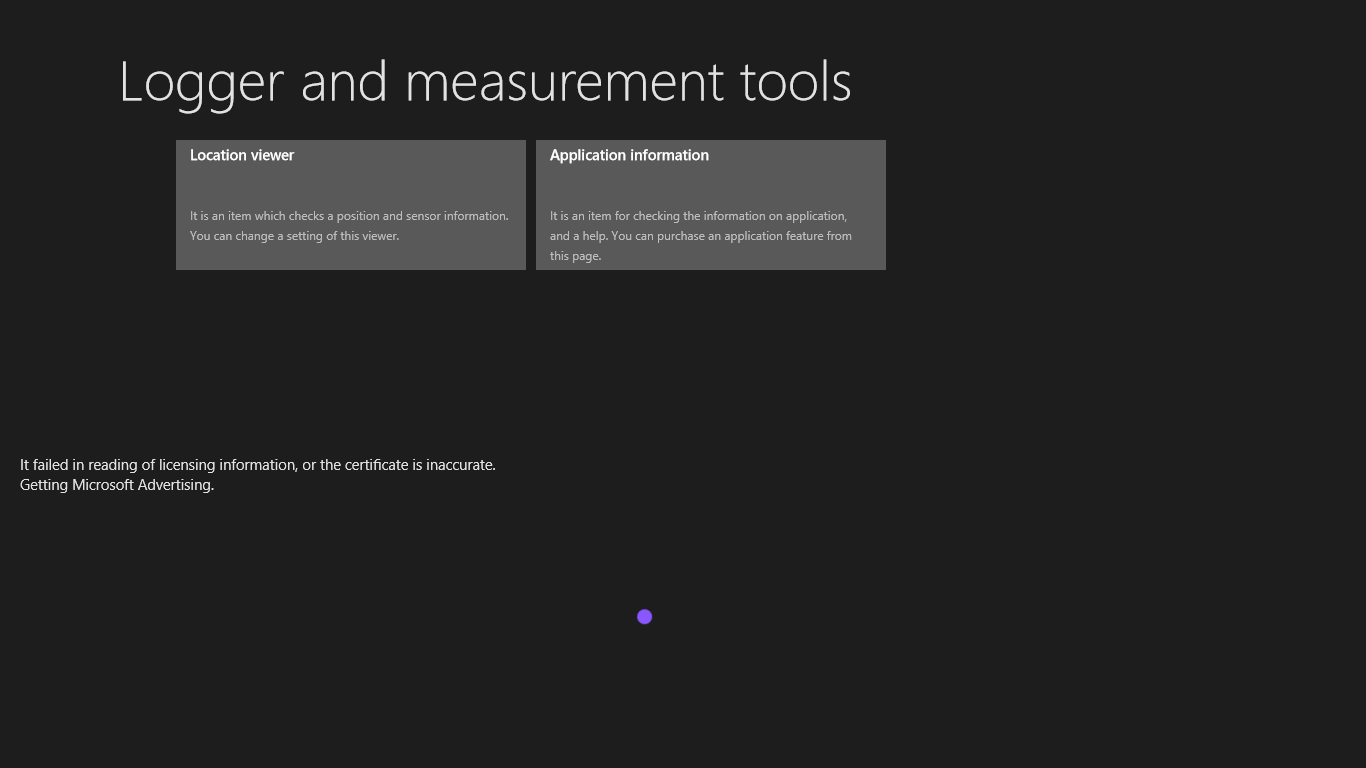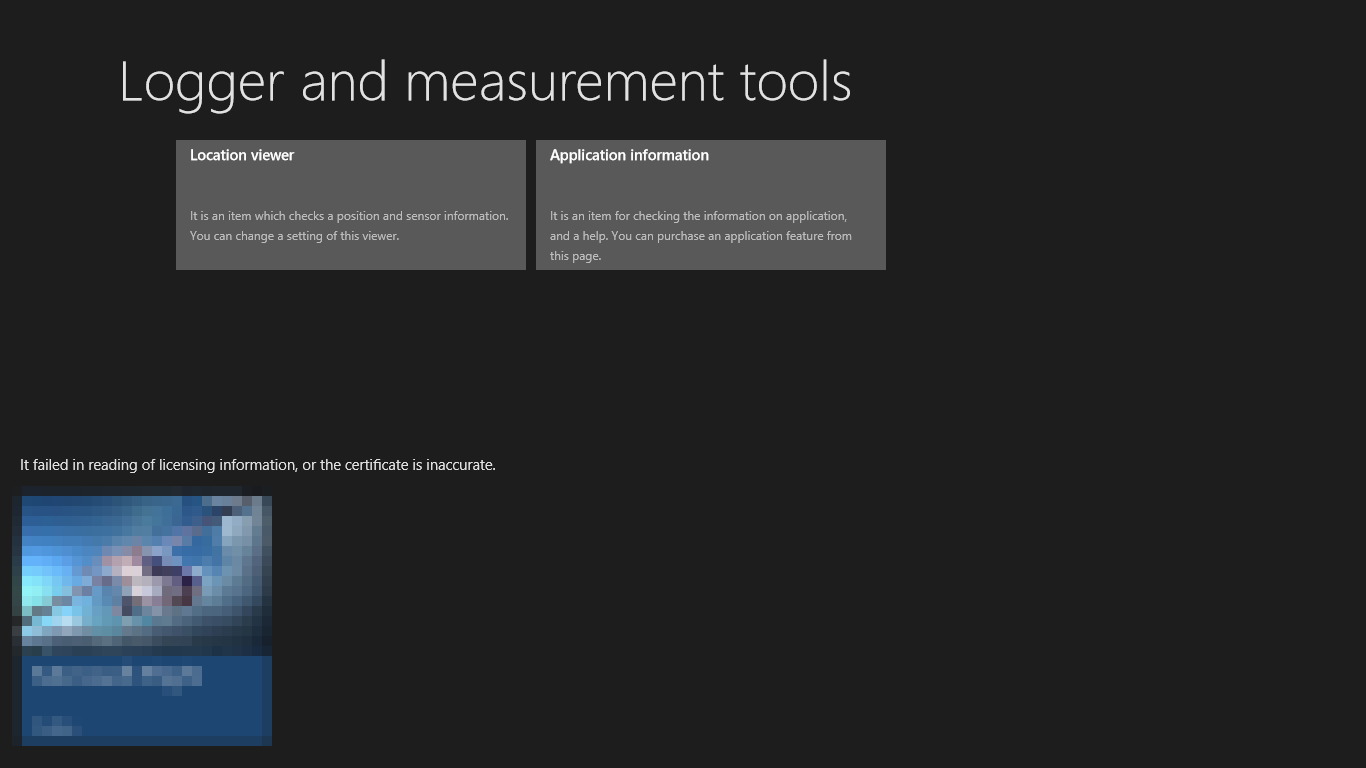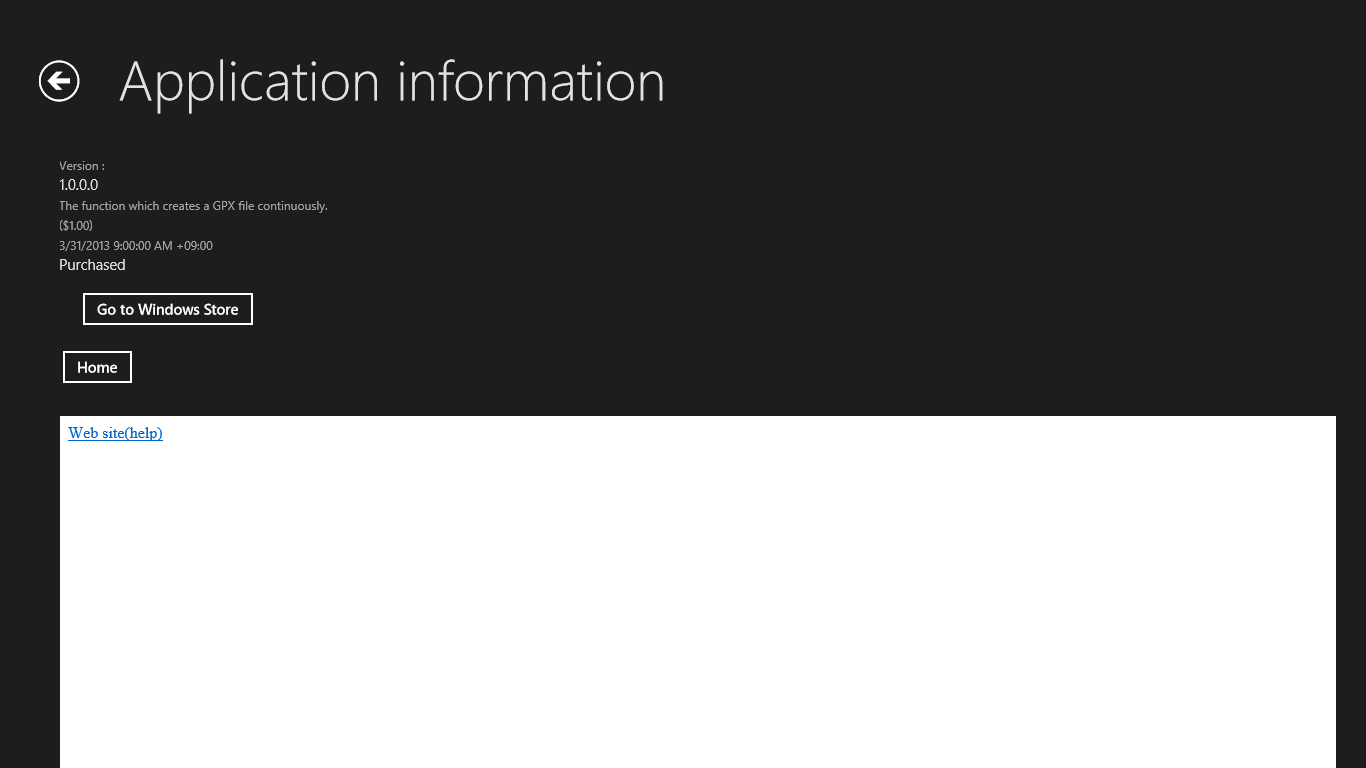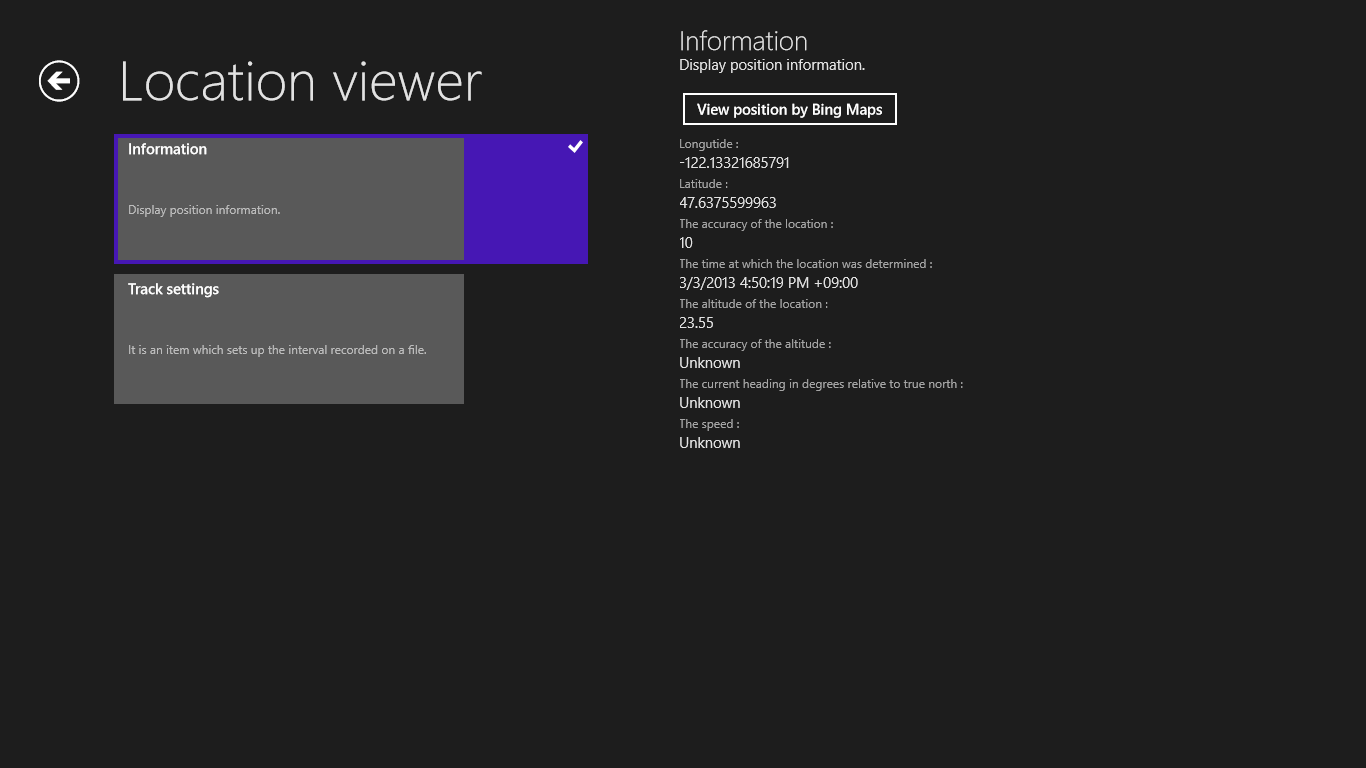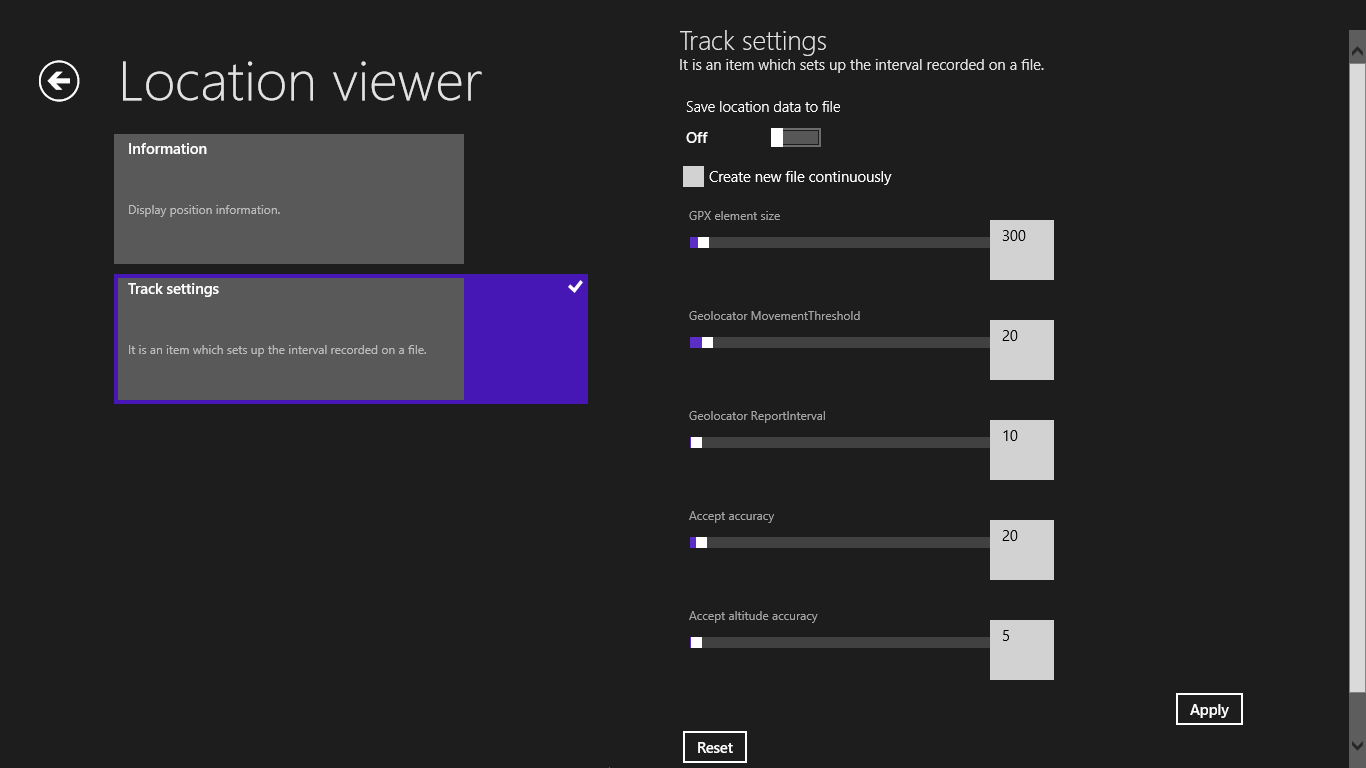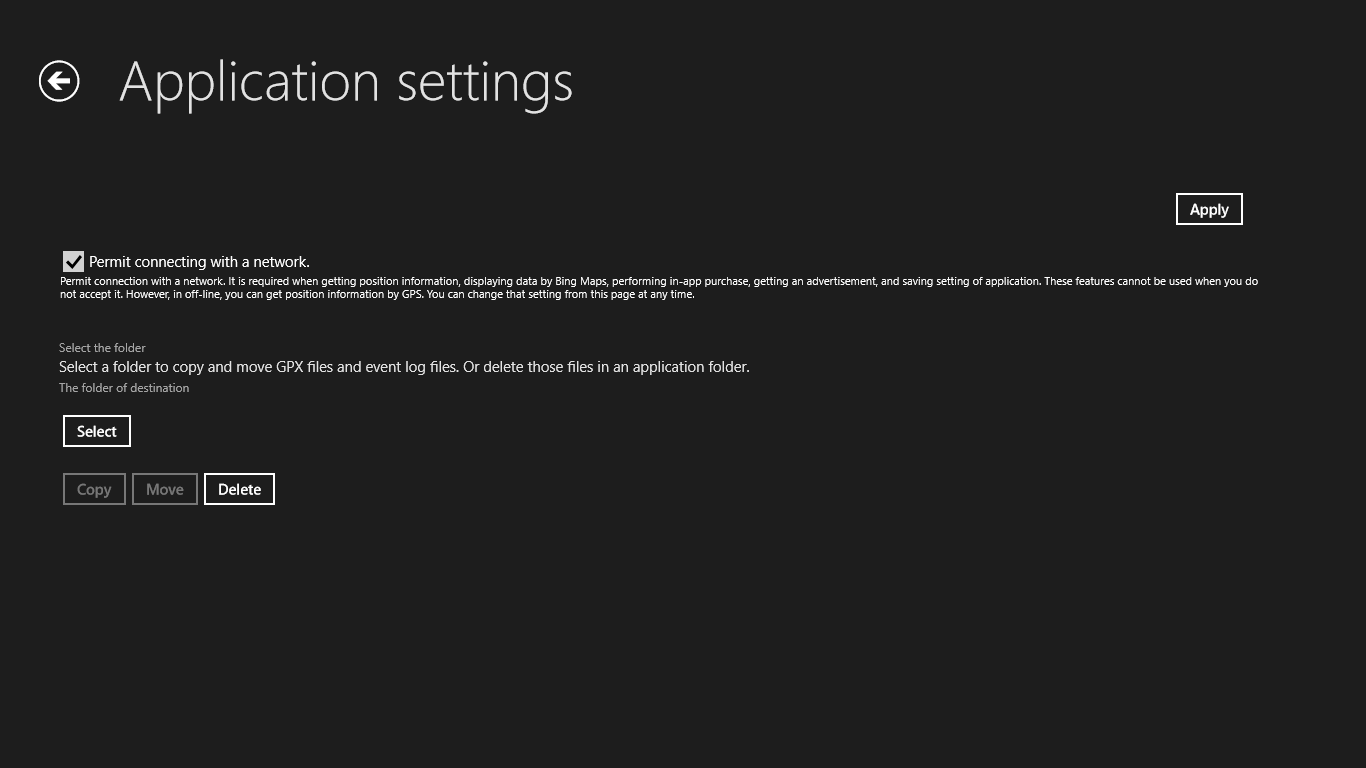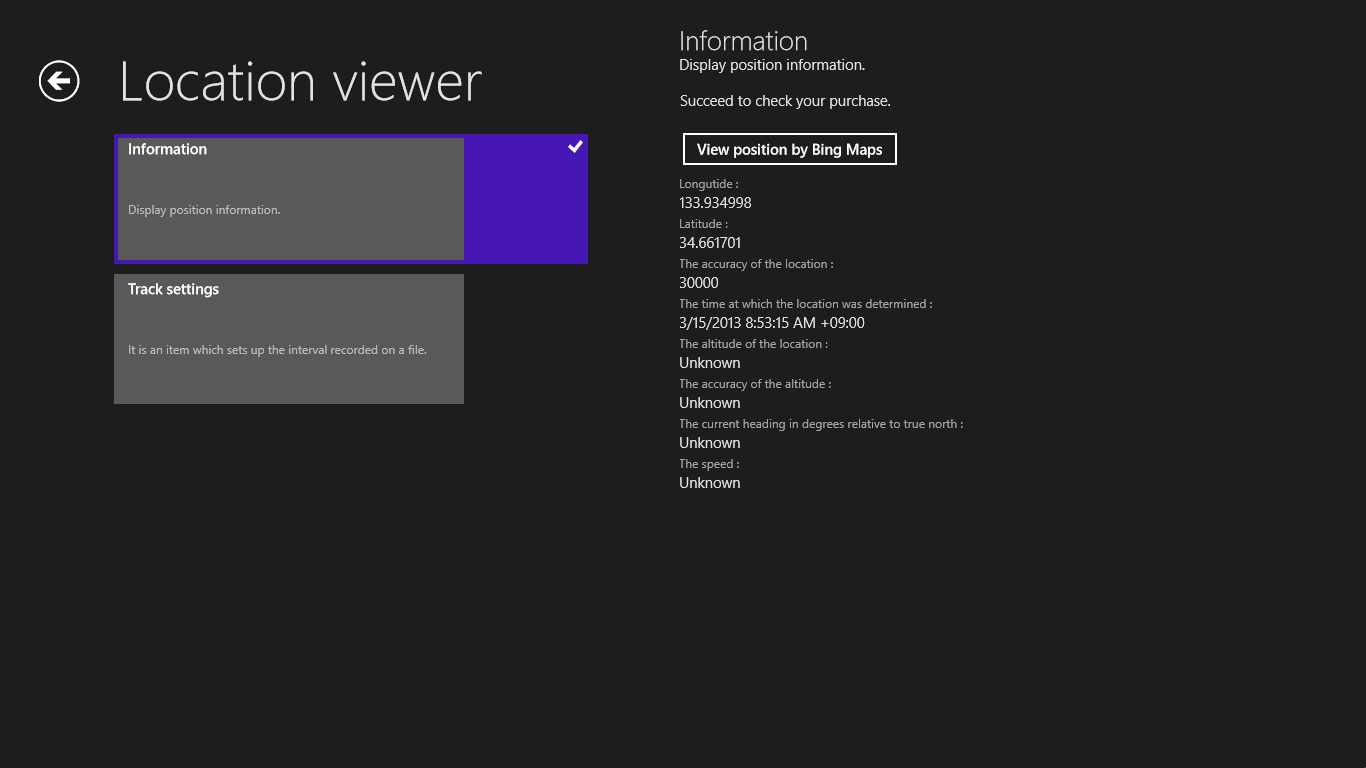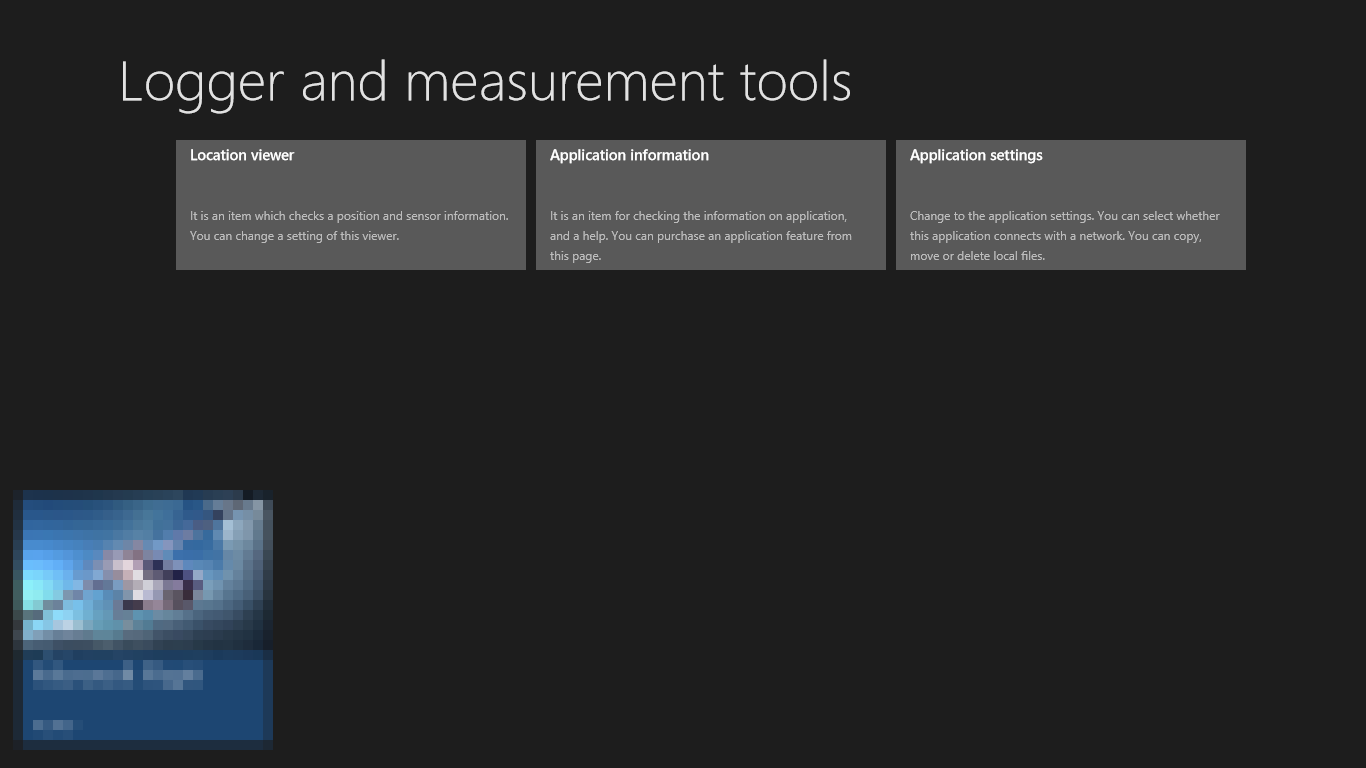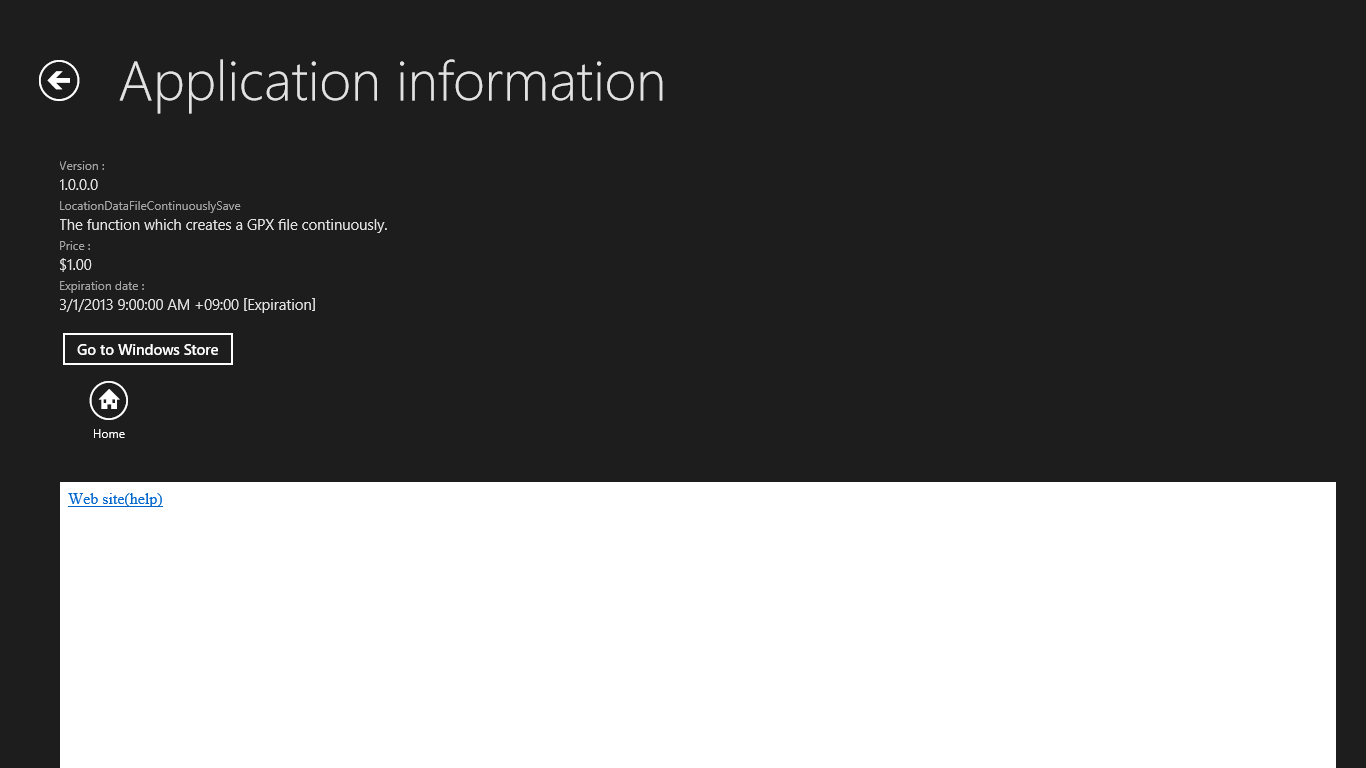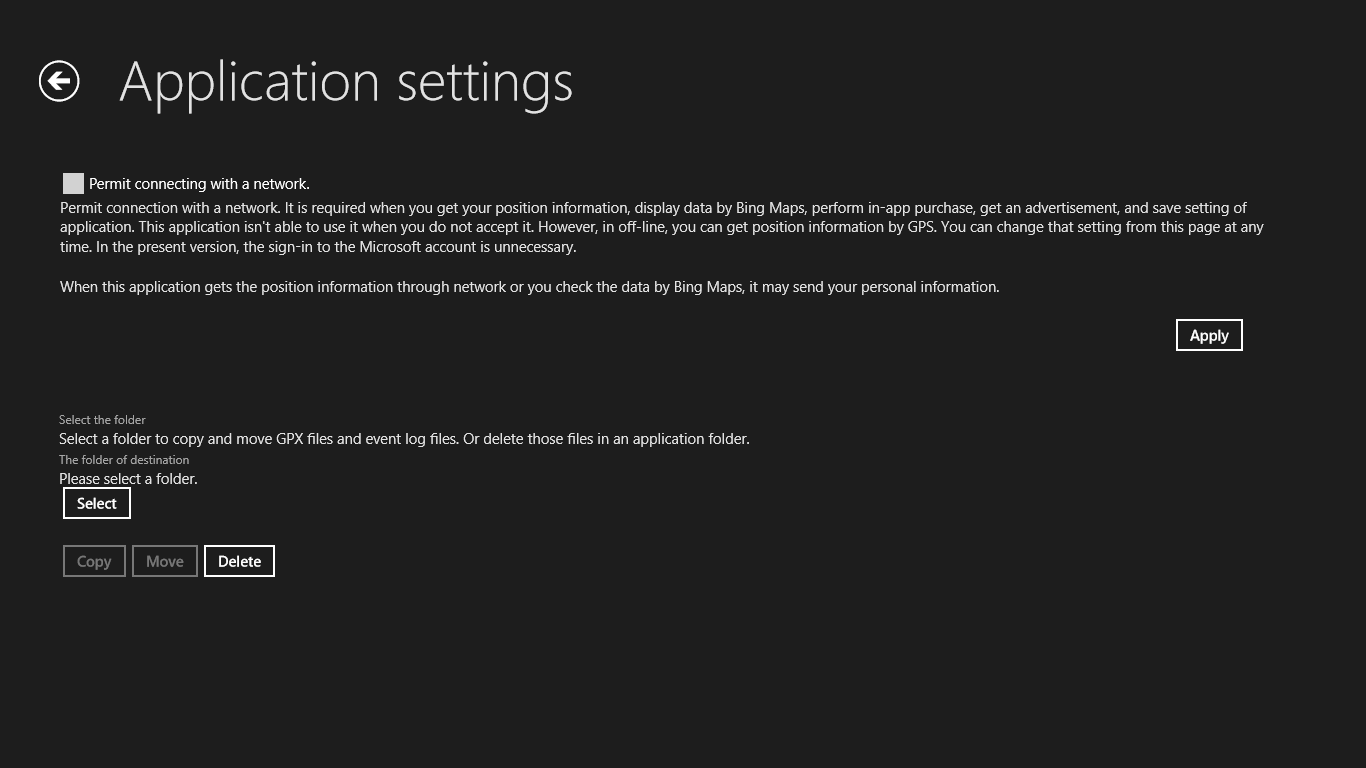 ---
Copyright © Yasuhiro Kawano(SETO-KENET) 2013
---